The RNL Home
Buying Experience
When you choose RNL Homes, you have the advantage of working with a local builder who understands the community. Even better, all decisions are made right here, by our team – not by someone in a corporate office miles away.
Our family has been helping people with this important milestone for more than 30 years, and we understand that it can be an emotional time. We'll give you all the help you need, as well as time and space to make the right choices.
We want to make sure there are no surprises during the process of building your new home. Here's an outline of what you can expect as your home goes from dream to reality.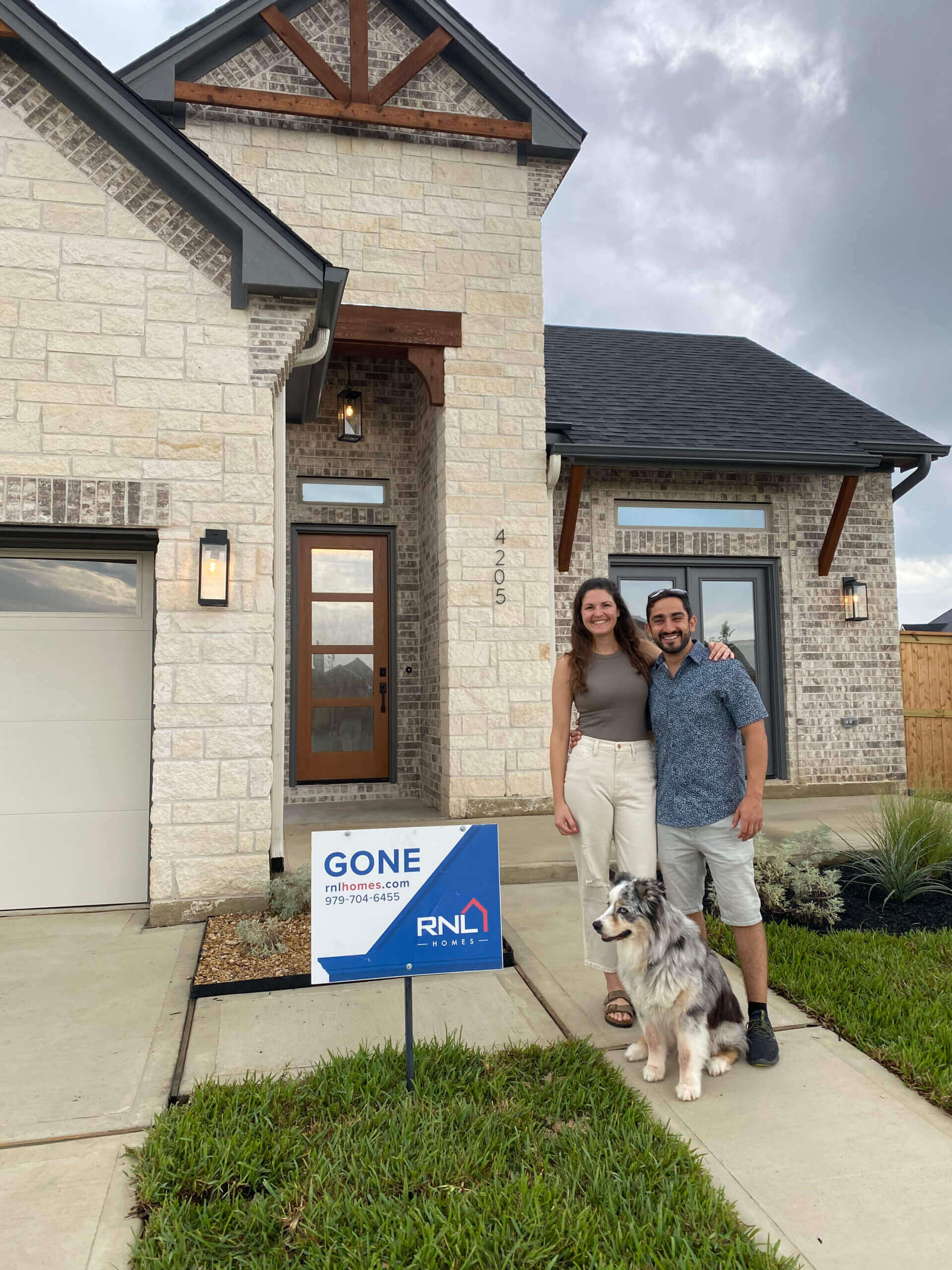 1. Getting Ready
Make a list of must-haves and nice-to-haves for your new home.
Determine your budget.
Get pre-qualified for a mortgage loan.
Choose the community that feels like the best fit.
2. Begin the Process
Tour your chosen community with our sales professional and choose your homesite.
Select your home plan, elevation style and options.
Based on the homesite and home design you selected, we will prepare a proposal for your consideration.
Sign an agreement outlining your intent to build, and put down earnest money.
 Design your new home! Meet with Nora (Co-owner and Design Specialist) to choose interior and exterior finishes and features in our Design Studio®.
Finalize the cost of your new home and secure and secure full pre-approval from your lender
3. Enjoy the Journey!
 Attend your pre-construction meeting with Luis (Co-owner and Operations Manager) a few days prior to ground-breaking.
Attend the pre-drywall orientation with your community's field manager.
Enjoy weekly updates as construction of your home progresses.
4. Move in and Celebrate!
 Guided by your community's field manager, receive a new homeowner's orientation a few days prior to closing, 
Prior to heading to closing, meet your community's field manager at your brand new home to confirm all outstanding items have been completed.
Attend the closing and sign the paperwork.
Get your keys and move in!
SERVICE DOESN'T STOP ONCE YOU'VE MOVED IN.
We'll follow up with you within two months after you've moved in, and prior to your one year anniversary to make sure you're completely satisfied with your new home.