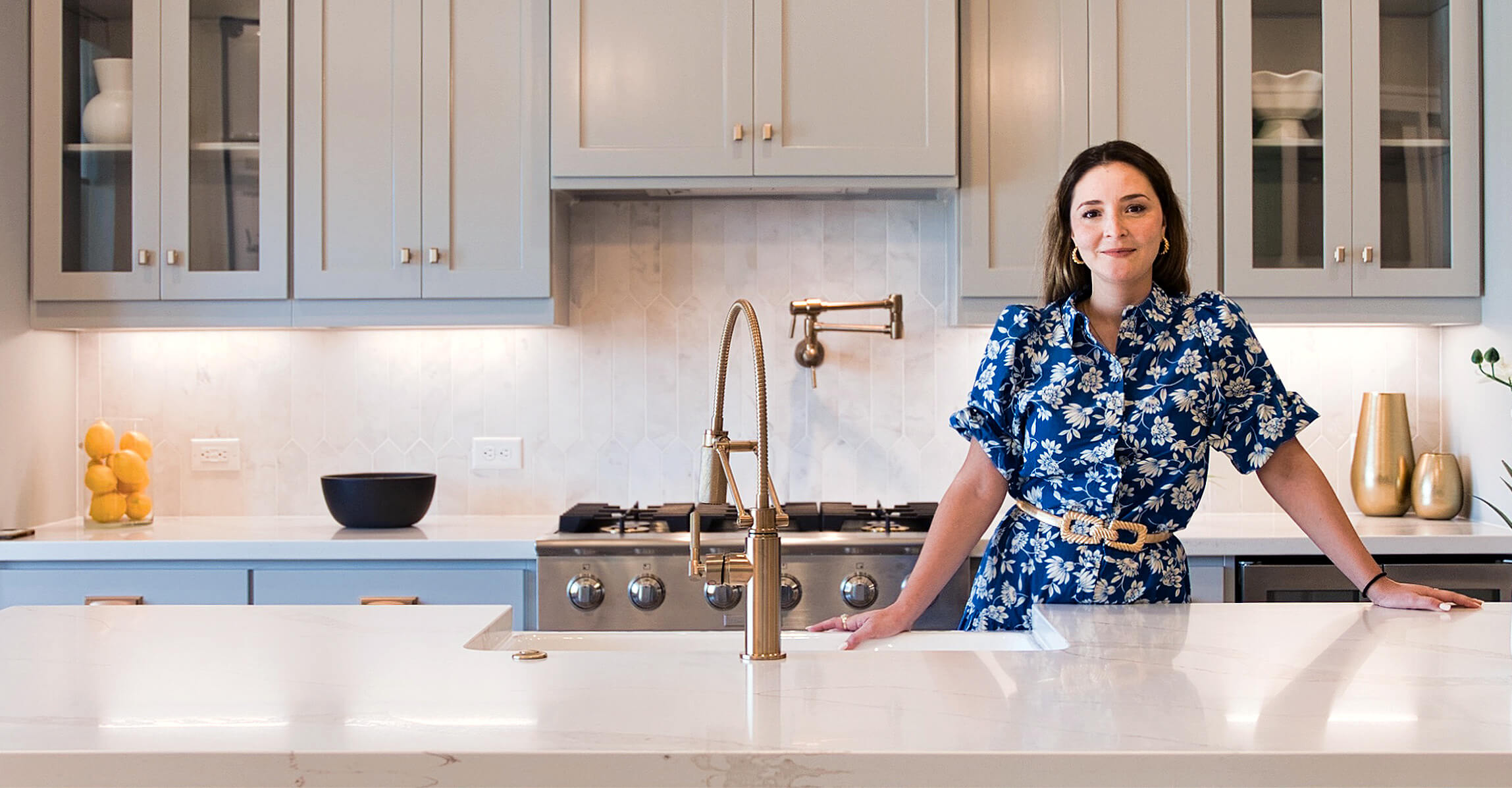 We're Building Careers
Successful careers require a happy team. That's why at RNL, our people come first. We provide the tools to collaborate, learn, and grow. We strive for a diverse professional environment where everyone has a voice. Come be a part of our team and build on your career.
Be A Part Of Something People Love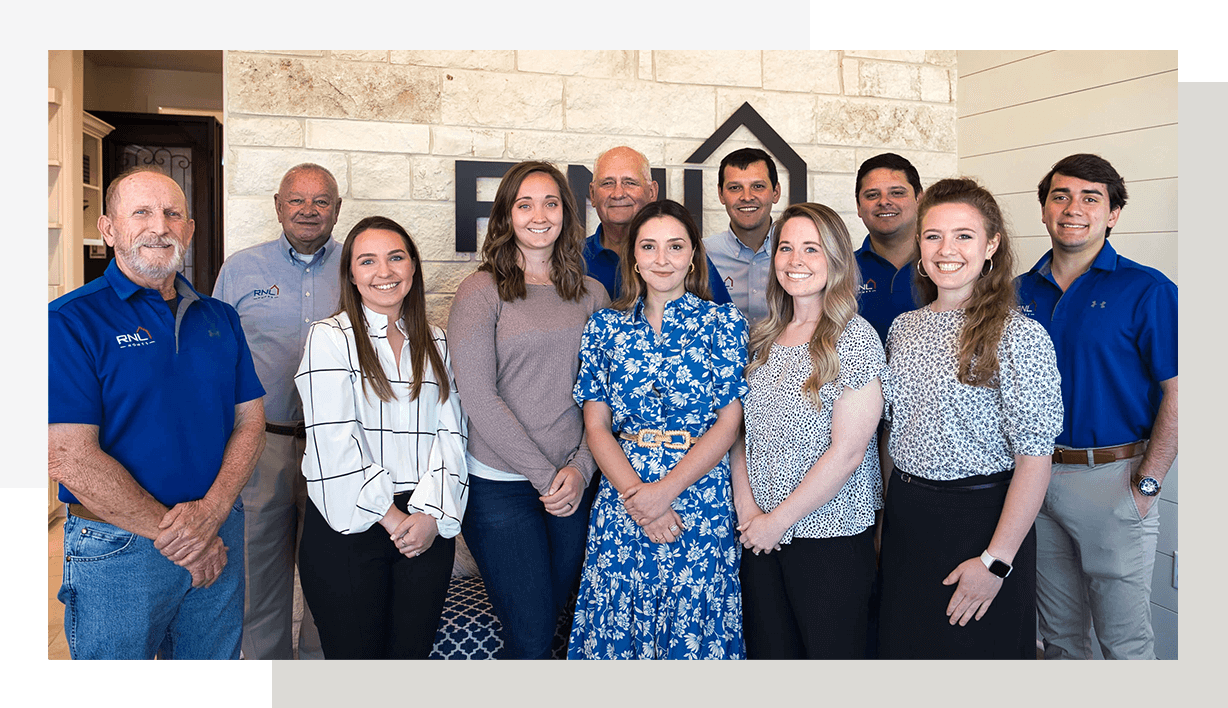 RNL is growing and we're focused on a single united goal. "Do every single ordinary thing in an extraordinary manner." It's what empowers our culture allowing us to deliver homes of extraordinary quality and an unrivaled homebuyer experience to every RNL customer.
Our Core Values
Integrity
We are honest and transparent, operating with dignity, respect, and accountability. Integrity is the foundation of our highly effective team environment.
Customer Obsessed
When a homebuyer chooses RNL, they put their faith in our ability to deliver on their hard-earned money. Exceeding their expectations is our obsession.
Continuous Improvement
Every day we ask ourselves the same question. How can we do things a little bit better than yesterday? The Japanese refer to this gradual process as Kaizen.
Learning And Growing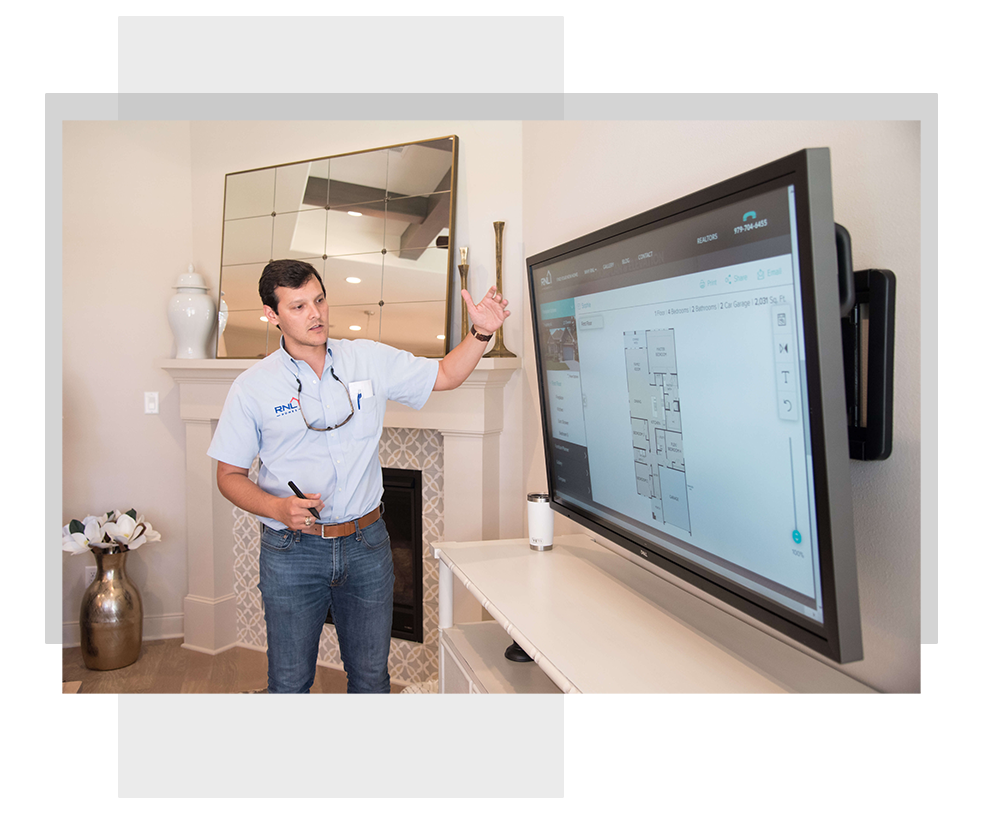 Keeping an open dialog to career goals and a commitment to learning is essential to our culture. Staying abreast of current trends and practices benefits us all. We are proud to provide training from industry experts to ensure continual personal and professional growth.
RNL Internships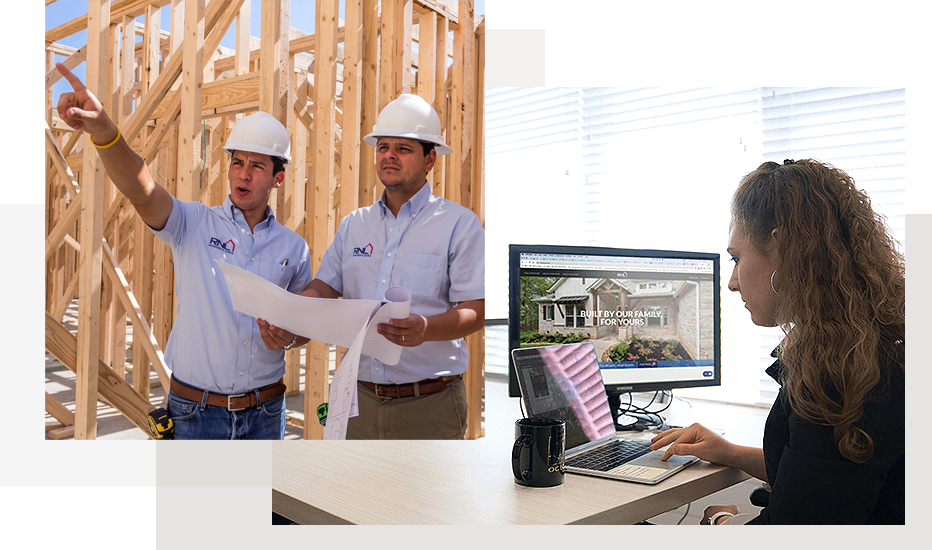 We are Aggies that once interned for construction companies, so we know firsthand the value. Passing along similar life learning experiences is important to use and our Aggie community.
Benefits

What We Offer

We offer competitive salary and benefits and we are dedicated to providing a diverse and inclusive work environment. RNL believes different views and backgrounds help everyone to do better work. More importatnly, it's the right thing to do.
Medical, Dental, and Vision

Full-suite of Benefits

401k Matching.

We match 100% up to 3% of your salary and 50% on the 4th and 5th points.

Training Classes

Ongoing in-house and third party training.

Paid Time Off

Vacation plus holidays.

Generous Home Discount

Looking forward to joining an awesome team and saving on your next home?
Current Job Openings
Sales Professional

We are seeking passionate New Home Professionals to operate one of our model homes and guide prospective clients through their new home search. As a New Home Consultant with RNL Homes, you will have a real opportunity to develop your entrepreneurial skills and spirit with the support of an innovative team while you help customers make the biggest decision of their lives. You will consistently drive new sales from a variety of sources such as client referrals, real estate and other professional networks and leads generated by our marketing campaigns. You will maintain continuous communication and contact with prospects to pull sales through the long cycle and proactively follow-up with clients after sales to ensure that they are satisfied.

Principal Duties and Responsibilities:

Taking customers through your Model Home and maintaining communication after their appointment
Generating referrals and leads at through face-to-face marketing at community and school events, realtor industry conferences and other opportunities to mingle with potential customers
Connecting with realtors to schedule Model Home walk-through appointments
Following up with potential customers about RNL Homes home buyer incentive programs
Demonstrating a strong effort to make use of new sales techniques and strategies
Processing new home purchase agreements
Using our computer sales tracking system to manage your sales prospective buyers

Ensuring that your RNL Homes community website is accurate and up to date with correct pricing
Continually improving and adding to your RNL Homes product knowledge and home sales/homebuilding industry acumen
Staying aware of competitors in the market, specifically their square footage and incentives offered

Education and Experience Requirements:

High school diploma or GED required; some college preferred
Minimum 2 years recent experience in new home sales or commission-based real estate required.
Valid driver's license and a good driving record and valid auto insurance coverage
Weekend work availability
Ability to prepare written documentation and complete contract calculations
Computer literacy and proficiency with Microsoft Word and Excel
Working knowledge of new technology such as iPads
Excellent verbal and written communication skills
Having a real estate licensed is not a requirement, if the applicant does have one, it would have to become inactive prior to starting employment.

Physical Requirements:

This is primarily an active position, which requires the New Home Professional to have the ability to walk, stand and climb stairs in/around homes, models, and properties. The New Home consultant must be able to operate computer equipment, speak, hear, bend, stoop, reach, lift, and move and carry up to 50lbs. The ability to work both indoors and outdoors in all weather conditions is required. Finger dexterity is necessary.

Additional Requirements:

As a New Home Professional with RNL Homes, you must possess a consultative sales approach, a confident and enthusiastic personality and an eagerness to hone your entrepreneurial skills. You must have exceptional written, verbal and interpersonal communication skills as well as creativity and innovation in attracting customers to visit your Welcome Home Center. You must be an excellent self-manager who is energetic, competitive and decisive, with a genuine desire to work effectively with home shoppers. You must also be able to work in a demanding, fast-paced and team–oriented setting. Job Types:  Full-time, Contract Pay: $56,000.00 – $120,000.00 per year
Interested in Joining the RNL Team?
Choose from our list of job openings and apply today!