Let RNL Homes Be Your Guide!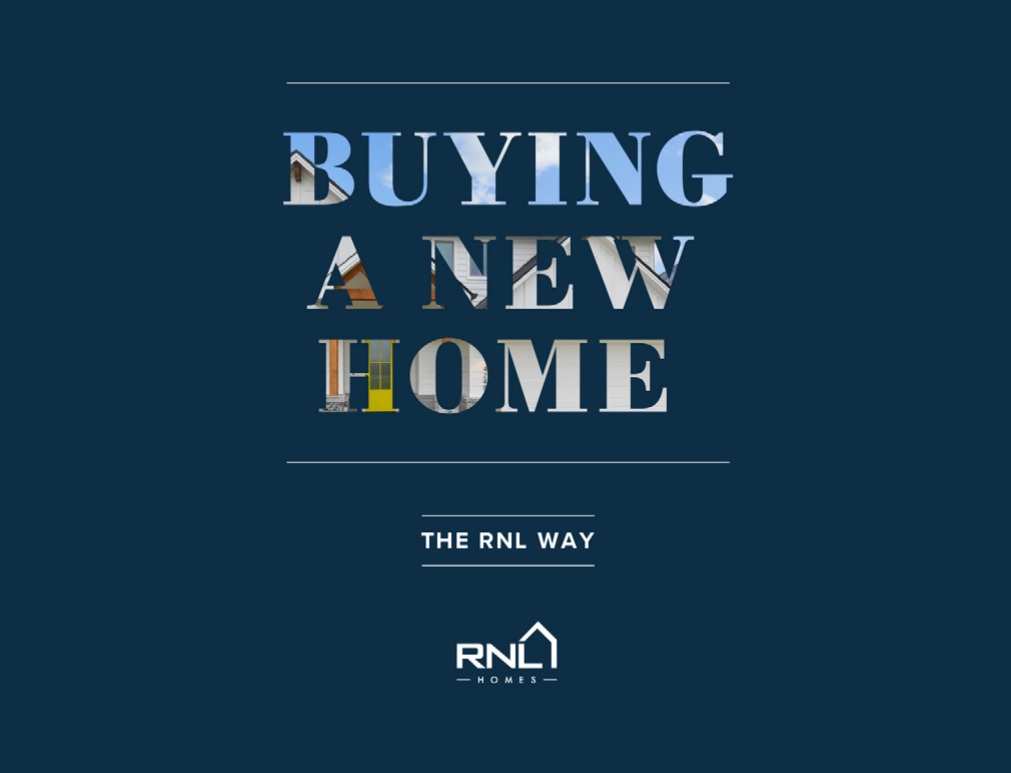 As a builder of new Bryan-College Station homes for over ten years, we've got the process down to a science – and an art. But we understand that for most people, building a new home is a once or twice in a lifetime experience, with many steps and decisions to make.
That's why we've created our new guide called "Buying a New Home the RNL Way." It's a comprehensive resource with information on every aspect of buying a new home – from choosing a community, to closing and everything in between. It's available on our website free of charge.
What's Inside the Homebuying Guide
Our homebuying guide starts with a list of reasons building a new home is preferable to buying resale. From enhanced energy efficiency to having exactly what you want in your new home, building a new home in Bryan-College Station has many advantages.
Next, we provide you with a helpful list of questions to ask when interviewing prospective builders for your new Bryan-College Station home. For example, you'll want to ask if the builder offers you professional design assistance, and if they conduct third-party inspections throughout the construction of your home to ensure the highest standards of quality and energy efficiency.
So Many Choices!
Our Homebuying Guide can assist you with the best choice as far as both a community and a floor plan that fits your family. Use our Community Comparison Checklist as you visit communities like Brewster Pointe, Greenbrier, Austin's Colony and Oakmont to make it easier to remember what you liked about each community.
When it comes to selecting the right floor plan, we've included several things to consider as you explore all the available options. You can also use our interactive online floor plans to get an idea of how your furniture will work in each room of your new home.
Energy Efficient Bryan-College Station Homes
When you live in Texas, energy efficiency is crucial. Our Homebuying Guide gives you valuable information on all the ways RNL Homes goes above and beyond to save you money on your energy and water costs from the first day you move into your new home.
Expressing Your Personal Style
Not sure where to start when it comes to decorating your new home? No worries! Learn how our in-house Design Specialist, Nora, works with each of our home buyers to select the perfect finishes and features throughout the entire home.
Money Matters
Our Homebuying Guide explains the mortgage process step-by-step and outlines the documents and information you'll need when applying for financing. We've also included information about shopping for home insurance, and tips for making sure you get exactly what you need.
The Home Building Process and Timeline
One of the questions we're asked most often is, "What's the homebuying process like?" Our Home Buying Guide gives you a comprehensive overview of each step and an explanation of what to expect along the way. There's also a general timeline for the home building process, and a closing checklist to help you prepare for the big day.
Ready to Build Your New Bryan-College Station Home?
We invite you to request your copy of our FREE new Home Buying Guide and review the information inside. If you have questions about any part of the home buying process, just give us a call. We love to talk about what we do, and we'd love to hear about your vision for your new home and discuss how we can make it happen.