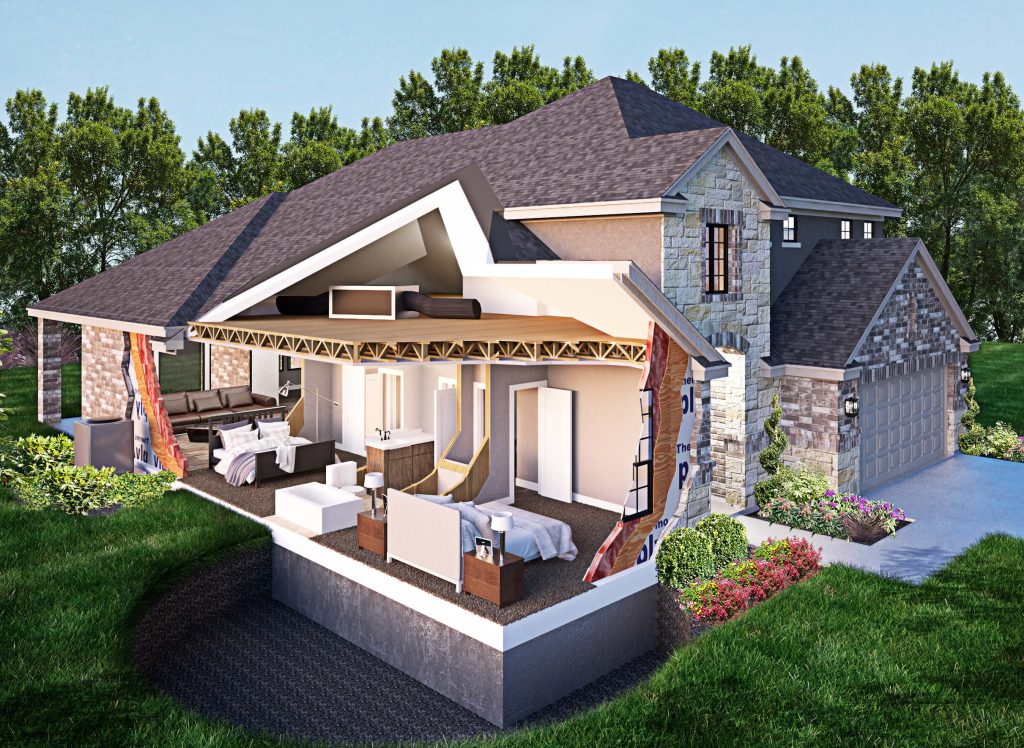 When you're looking to buy a new home in Bryan/College Station, it's only natural to focus on your new home's appearance (which our in-house Design Specialist excels at doing). But don't forget to look beneath the surface, as well.
RNL Homes designs and builds beautiful new homes in Bryan/College Station – that's easy to see. What you may not see are all the features and techniques that make our homes incredibly energy efficient and structurally superior.
At RNL Homes, we use Tyvek® housewrap on all our homes, and – unlike some builders – we don't charge extra for it. Tyvek is the industry standard when it comes to protecting your home from water infiltration, and moisture. We believe our customers deserve only the best, so that's what we use.
Another example of our commitment to energy efficiency is the use of LP Techshield® roof decking, which reduces attic temperature in your new home by deflecting heat from the sun. This improves the efficiency of your AC and lowers your electric bills.
Your new home also comes with an energy-efficient tankless water heater and water conserving Delta® fixtures. That means less wasted water, and you'll only pay for heating water as it's needed.
All these and many more features included in every RNL Home save you money both now and for years to come, and they also minimize the impact of your new home on the environment. If you would like to learn more about all the energy efficient and value added features, feel free to interact with our energy efficient home app.
When you're ready to build a new home in Bryan/College Station, talk to us about all the ways we provide even greater value with energy efficient materials, appliances, and building techniques.
In our next blog, we'll talk about the Resnet® HERS index, and explain how you can use it to compare the energy efficiency of different homes on the market.