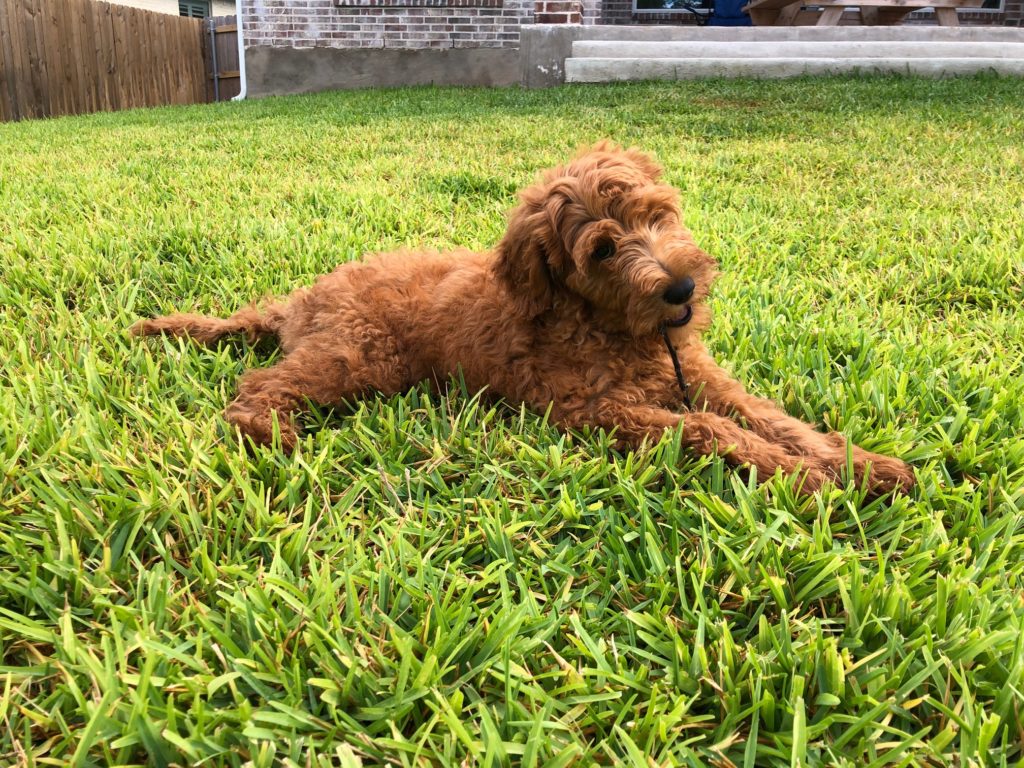 How to Make Moving Easier for You and Your Pet
Moving into a new RNL Home? It's an exciting time – but It can be stressful, as well.
If moving is stressful for you, just imagine how it feels for your pets, who don't understand what's happening or why. Pets can definitely pick up on our energy, so if you're anxious, it's likely that they will be, too.
There are several ways to make moving into a new Bryan/College Station home a little easier on every member of the family. A recent survey by the American Veterinary Association found that Texas ranks ninth in the nation for the highest percentage of households with dogs. As a nation, almost ¾ of all households have at least one pet of some kind. That's why we put together a helpful list of tips for our customers who are moving with their pets.
Preparation is Key
Being prepared can ease the transition to your new BCS home for both you and your furry friends.
Start by keeping all your moving supplies in one room, or in the garage, with the door closed. Most cats never met a box they didn't love and will want to crawl inside and hide. Things like bubble wrap and tape look like toys to your dog and your teething puppy. Avoid potential problems by making sure everything is out of reach of curious paws and teeth.
Next, you'll want to be sure everything your pet needs in your new home Bryan College Station is easy to find after the move. A few of the items you'll want handy include:
Waste bags
Favorite toys
Something for your dog to chew on (rawhide bones, chewing sticks or a favorite chew toy)
Leash
Kitty litter, box and scooper
A crate, doggy gate or carrier
Blanket
Water bowls
Food
The Truth About Cats and Dogs
Cats and dogs have very different reactions to traveling and being crated. Many cats hate being confined to a carrier or crate, while many dogs see their crates as a place of comfort.
To help your cat feel more positive about their cat carrier, consider putting treats inside the crate. You might also put a small blanket in their carrier, or an old T-shirt that has your scent.
Scent is also important for dogs. If you can, take your dog for a walk around your new neighborhood and introduce them to the interior of your new home before moving day. If your dog is already familiar with all the smells, it may help the move feel less scary.
If you're moving some distance from your previous home, you may want to start researching veterinarians and pet emergency rooms. Keep their information in your phone just in case something happens during the move.
Keeping Pets Safe on Moving Day
It's no secret that pets can be master escape artists, especially when they're upset or frightened. Moving means lots of open doors and distractions, so you'll want to take some precautions to make sure your pet is safe and secure.
A few ideas for moving day are:
Ask a friend or family member to take them in for the day
Take them to a doggy day care or boarding facility
Install a pet gate in one of the doorframes
Keep your pets crated until the move is complete
Getting Settled in Your New RNL Home
Generally speaking, dogs have an easier time adjusting to change then cats. Don't be too concerned if your cat spends its first few days in your new home hiding, or if it acts frightened. Be patient and give your cat time to get used to its new home.
For both cats and dogs, a consistent routine is essential. Be sure you have a specific place for their food and water dishes, their beds, and litter boxes.
Finally, for dogs – and some cats – exercise wears them out and lessens their anxiety. Take your dog for walks in the new neighborhood or take them to one of the many parks in BCS. If your cat has a favorite toy, spending some time each day engaging in play will help lessen their anxiety and get them accustomed to their new surroundings.
Keeping Your Bryan-College Station New Home Clean
Once you've moved into one of our Bryan-College Station new homes for sale, you'll want to keep it clean and free of tell-tale pet odors.
Here are few tips for keeping your home pleasant for all your family members:
Use door mats, inside and out. Place doormats both inside and outside any entrances your pet will use. Mats are excellent initial barriers for dirt and germs – and they work great for people, too!
Look good, smell good. Grooming your pet on a regular basis helps mitigate shedding and odors. Consider setting a reminder for yourself, or booking grooming appointments in advance, to stay on a regular schedule. If you groom your dog yourself, look for products designed to help reduce odors.
Keep floors clean. Vacuum or mop frequently, particularly the areas where your pet likes to play or nap.
Clean dishes and litter trays. Cleaning your pet's food and water dishes, and your cat's litter trays, on a regular basis helps to control bacteria and odors.
Visit Our Bryan-College Station Communities!
RNL Homes builds in several of the Brazos Valley's most desirable communities. We're especially excited about our brand-new model home in Oakmont, which made its debut at the recent Greater Brazos Valley Parade of Homes.
If you'd like to tour our latest model home, which is a beautiful representation of our Caroline floor plan, please stop by! It's located at 4248 Harding Way, Bryan, TX 77808, and it's open Monday through Saturday from 10am to 6pm and Sundays from noon to 6pm.