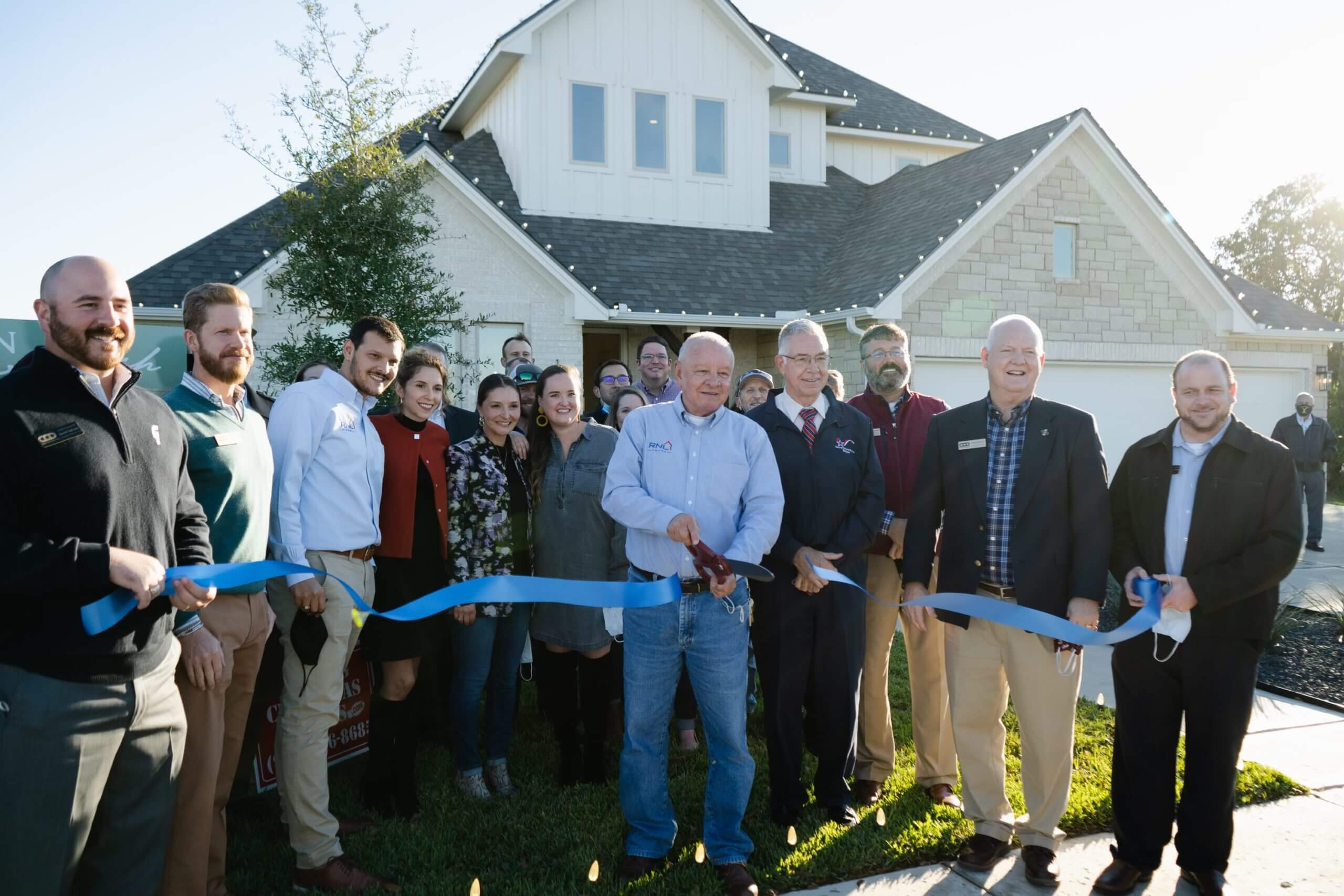 Recently we held the ribbon-cutting ceremony for our new model home in Mission Ranch. That was an exciting day for all of us at RNL Homes as it represents growth within our company and community.
We are so grateful to have achieved this milestone, and it got us thinking about all the things we have to be thankful for. Yes, it has been an "interesting" year. That makes it even more important to look for the good in things and take time to appreciate them.
Our Team is Growing
Expansion into Mission Ranch is just one-way RNL Homes is growing. We are also grateful to have grown our team in 2020, which allows us to give more personal attention to each of our clients and homeowners. We now have a dedicated client care manager who diligently works through any hiccups that come up after a homeowner moves into their brand new RNL Home. Additionally, there is a new home sales professional at each of our model homes, and we are open to the public 7 days a week.
So Many Incredible People to Be Thankful For
We could not have come this far without the wonderful people who have supported us at every turn. This includes our clients, our vendors, and our trade partners – just to name a few. We are so fortunate to have homeowners who recommend us to friends and family, as well as a solid team that works diligently to build homes of the highest quality and exceptional design.
The Design Studio by RNL Homes
Another achievement of which we are especially proud is the opening of The Design Studio by RNL Homes. This was a true passion project for Nora, our in-house design specialist. Our entire team had a vision for a centralized location where our clients could see all their design choices, put different items next to each other to visualize how they might work, and be inspired by the many colors, finishes and fixtures we have to offer. Nora made it come to life as only she can. It is a breathtakingly beautiful asset to our clients and our company.
As part of the homebuilding process with RNL Homes, every client gets a few private visits at our design studio and the incredible experience of working with our creative, internationally inspired designer, Nora. Nora has a real gift for listening to our clients and really understanding the type of look and feel they want to create in their new RNL home. Now we have a convenient location where our clients can get inspiration and assistance as they design the home of their dreams.
Looking for a New Bryan-College Station Home – Now?
We currently have a limited number of move-in-ready homes in both Bryan and College Station. With high demand for homes, low mortgage rates and rising housing prices, these homes tend to sell quickly. For the most up-to-date information on our available homes, give us a call or stop by one of our model homes.
Featured Move-IN-READY Home: 3234 Arundala Way – Greenbriar 
Ask us about our $5,000 incentive for select move-in-ready homes if closed on or before December 30th, 2020!
Let Us Help You Find Your New Home
We encourage you to come by and visit our model homes in Bryan or College Station. If you would rather schedule a visit ahead of time, please don't hesitate to reach out. You can contact Ariel via phone call at 979-977-5775, email (ariel@rnlhomes.com), or reach out via live chat which you can find at www.rnlhomes.com.
Alternatively, If you do not live in Bryan-College Station, but would still like to get a tour of one of our model homes and discuss the possibility of purchasing or building a new home, we're also available for virtual visits, don't hesitate to reach out!